Architecture
From Culture.si
Build upon the know-how of the architectural field in Slovenia. Link to prominent architects, bold festivals, outspoken critics. Discover the imprint that Slovenian architects have made and are making in Slovenia and beyond.
NOT ROBOT, WRITING DONE, INFOBOX DONE, PROOFREAD DONE, FERTIK, NEEDSUPDATE, NOVERIFY, NODEPO, Articles maintained by Editor, PHOTO, FEATURED, Article, HAS LOGO, Venues, New media art, New media art event organisers, Updated 2020, New media art festival and event organisers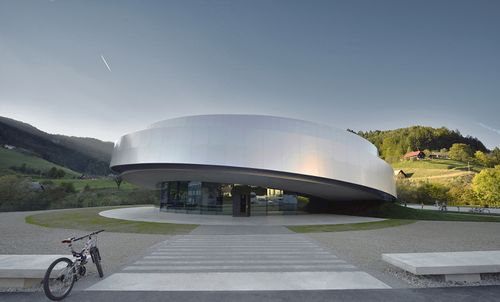 Cultural Centre of European Space Technologies KSEVT
Current events abroad
Slovenian Pavillion themed the Smart Green Cloud in the frame of the motto Connecting Minds, Creating the Future presenting also the artworks by Slovenian painters, sculptors and designers

at the Expo



all events
Subcategories
This category has the following 16 subcategories, out of 16 total.
Articles in category "Architecture"
The following 91 pages are in this category, out of 91 total.
Media in category "Architecture"
The following 268 files are in this category, out of 268 total.